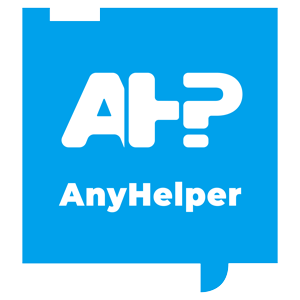 Anyhelper Inc., fully known as Shanghai Churen Information Technology Co., Ltd., was founded in 2016. Its mission is to provide more convenient services for foreigners and foreign-funded enterprises in China. Its unique automatic answering platform has helped more than 500,000 foreigners in China and solved more than 1 million problems in less than three years. From 2016 to 2020, the cumulative users of AnyHelper platform has reached 200,000.
In 2018, AnyHelper Inc. launched its own independent visa service brand, AnyVisa, dedicated to providing visa and entrepreneurial services to foreigners interested in working or starting a business in China. The headhunting service under AnyHelper Inc. started in 2017, and the independent brand AnyJob was launched in 2019. It provides talent acquisition, human resources consulting and executive search services for both domestic and international expatriate professionals.
Other products and services of AnyHelper Inc. mainly include AnyShanghai (social media platform in Shanghai), AnyCall (Chinese communication plan), AnyKorean (Korean online community), EasyHome (foreign talent community), etc. So far, AnyHelper Inc. has successfully secured two rounds of investment and completed the acquisitions of Shinijia Inc. (an asset management company) and VisaOfChina Inc. (a Chinese visa company) in 2019.

Risfond, whose full name is Risfond Human Resources Group Co., Ltd., was established in May 2008 and headquartered in Beijing. Up to now, Risfond has more than 140 branches in more than 70 cities around the world. It is China's first AAAA-rated headhunting agency with nearly 4,000 employees. It is a leading high-end recruitment service agency in the Asia-Pacific region.
The company's original "Risfond Cross-Partner Models" has become a highly competitive profit distribtion model in the headhunting industry. The independently developed "Risfond Network Search System" has become the industry's leading IT information management system. Up to now, more than 20,000 domestic and foreign famous enterprises have chosen Risfond to recruit elites, and 10 million elites have entered into Risfond's high-end talent pool, with a recruitment success rate of more than 80% and a shorter recruitment cycle than that of other domestic headhunters.
Not only limited to domestic, Risfond has set up branches in the world including Britain, Japan, Cambodia and other important countries to help Chinese enterprises to expand the global business market and join the global headhunting competition. The world needs China, and Chinese enterprises will definitely go to the world. Risfond team hope to help more enterprises to go to the international stage with dedicated spirit and high quality headhunting service.

At present, CHUR has more than 30 senior multinational headhunting consultants, more than 80 foreign-funded enterprises and visa service consultants, and hundreds of overseas headhunting consultants. Overseas recruitment accounts for 40%, and domestic corporate services and foreign talent services account for 60%. Due to the cross-border service advantages of AnyHelper Inc. platform and the international background of the team, CHUR's sources of candidates and cooperative team resources involve more than 50 countries, with rich talent resources. Our clients include domestic and overseas enterprises from different industries like communication, automobile manufacturing, artificial intelligence, unmanned driving, new energy, traditional manufacturing, building materials, education and other industries; covering North America, Europe, the Middle East, Southeast Asia, the Belt and Road, and other overseas Chinese-funded large-scale foreign investment enterprise. The international team is good at precise recruitment of overseas mid to high-end talents, and high accuracy has always been one of our proud advantage. The company has successful practical experience in building and landing overseas local talent teams and enhancing the local influence of foreign students and professional talent groups for Chinese enterprises.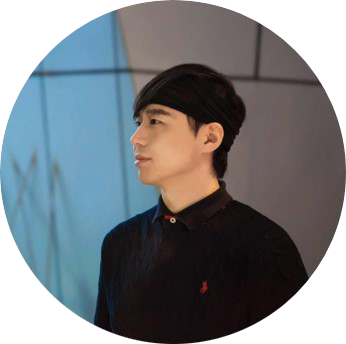 Founder and CEO of AnyHelper Inc., team leader of Shanghai Immigrant Integration Service Center, image processing expert, founder of the first artificial intelligence-based auto-answer platform for foreigners and foreign enterprises in China, PhD from Shanghai Jiaotong University, scholar at the University of Texas at Austin, corporate mentor at the Asia-Europe Business School of East China Normal University.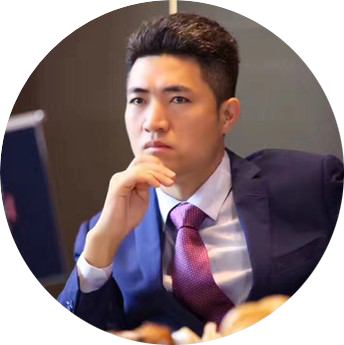 The founder of Risfond Group, currently the chairman of Risfond, founded Rishi Frontage in 2008 and created the unique "Risfond Cross-Partner Models" partner system and the industry-leading "Risfond Network Search System" comprehensive information management platform. In 2018, he was honored as one of China's top ten human resources service industry figures of the year; in 2019, he was named China's 50 most influential human resources leaders.

August 2015 Beijing Human Resources Integrity Service Demonstration Unit
November 2015 Beijing Human Resources Service Rating Committee awarded China's first "AAAA" headhunting rating certificate and plaque
March 2017 Won the HROOT2016-2017 Best Talent Hunting Service Agency Award in Greater China
September 2017 Shanghai Churen (AnyHelper Inc.) received the equity investment of Shanghai Jiaotong University and is the only investment company of the year
November 2017 Won the 2017 Top Ten HR Service Provider Integrity Organization in the Recruitment Service Category
January 2018 Won the National Human Resources Integrity Service Demonstration Unit issued by the Ministry of Human Resources and Social Security of the People's Republic of China
April 2018 Won the 2018 Asia-Pacific Human Resources Development and Service Expo Outstanding Contribution Award
July 2018 Won the 2018 China Recruitment and Appointment Supplier Value Award
August 2018 Shanghai Churen (AnyHelper Inc.) was authorized by the Shanghai Immigration Administration to establish the Shanghai Immigration Integration Service Center
August 2018 Won the 2018 China Most Influential Human Resources Brand Award issued by Meet HRVP
Risfond and AnyHelper Inc. Group, successively established overseas branches in San Francisco, London, Tokyo, Nagoya, Phnom Penh, and Jakarta, established their own proprietary overseas talent database and cooperated with major overseas recruitment websites to recruit the world's elite candidate.