AnyHelper Inc. Brand
Based in Shanghai
Hunt for the World
We provide all kinds of human resource services Expat, Returnee and Overseas Recruitment
Cross - national recruitment services are mainly for the overseas branches and offices of large multinational companies and Fortune 500 companies.. Chinese Visa Services
Chinese work visa is one of the most difficult work visa in the world to apply for, because of the differences in local policies, and under the supervision of the two departments of Exit-Entry and Foreign Expert Administration, Job Fair and Talent Fair
In response to the employment needs of recent graduates from universities in various regions, and the recruitment needs of enterprises for recent graduates and related college alumni, our company can design special job fairs. In response to the needs of local governments for the introduction of overseas returnees or foreign expert-level talents,..
On December 28, 2019, "The First Job Fair for International Students in East China Normal University" "The First Job Fair for International Students in East China Normal University" was held in the main campus of East China Normal University, which was organized by ECNU and CHUR and co-organized by CIIC.
From contacting schools, planning, organizing to contacting companies, it only took two weeks in total for this job fair to be held successfully. As a whole, the job fair exceeded our expectation. 46 companies participated, involving more than 100 positions, and more than 1,000 students and alumni from various universities attended the event.
The job fair had several highlights:
1. Many Fortune 500 enterprises and well-known multinational enterprises were invited to participate in the job fair, such as Kosmos Group, Huawei, Ctrip, Haier and many other famous enterprises at home and abroad.
2. In addition to the traditional job fair, our company also designed a special corporate and policy briefing, and invited large enterprises such as Haier, Kosmos Group, CIIC to do the company presentation. At the same time, the officer of the Immigration Bureau also explained the employment policy for foreign students.
3. This job fair was also supported by the chambers of commerce in Shanghai, including the American Chamber of Commerce in Shanghai, the Malaysian Chamber of Commerce in Shanghai, and the Canadian Chamber of Commerce in Shanghai, all of which made great publicity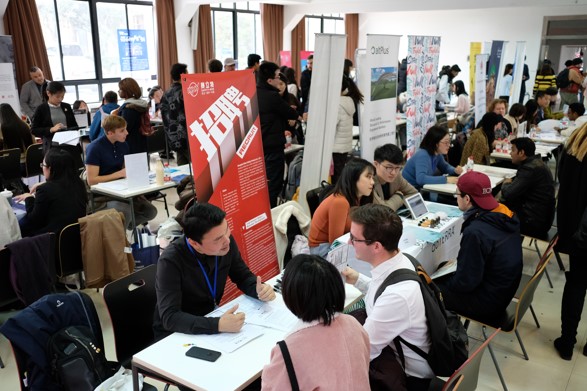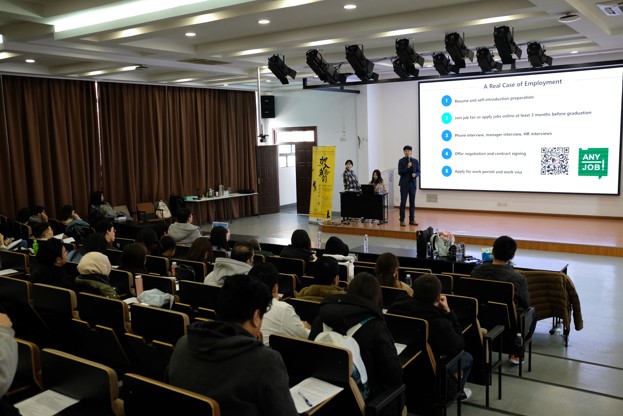 Up to now, we have served more than 9,710 domestic and foreign well-known enterprises, including overseas talent recruitment services, foreign visa services, recommending tens of thousands of candidates and holding dozens of job fairs and talent contact meetings.